JOHNSON PUSHES BACK AGAINST PARTISAN IMPEACHMENT PROCESS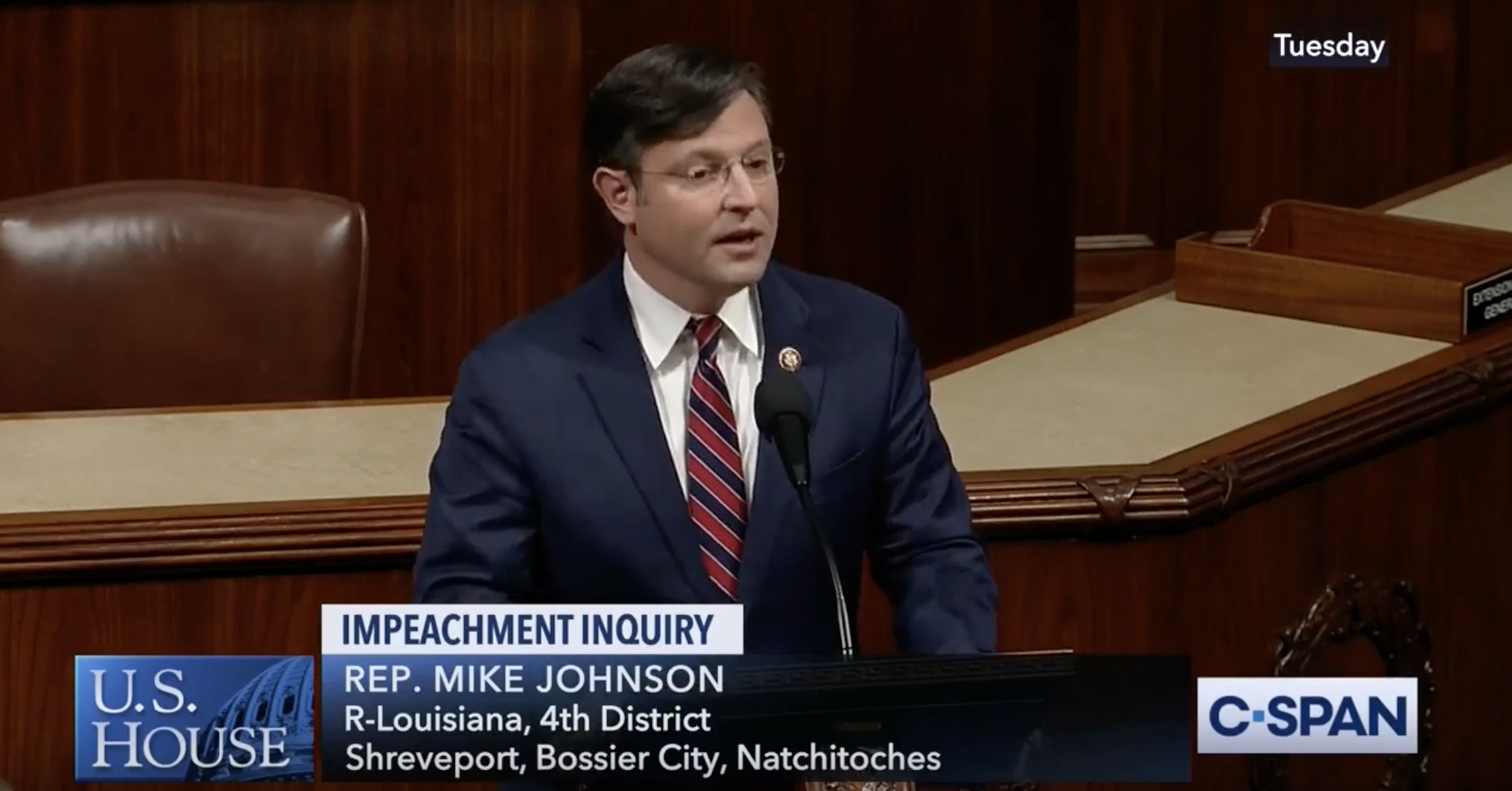 WASHINGTON – U.S. Representative Mike Johnson (LA-04), Ranking Member of the House Judiciary Subcommittee on the Constitution, Civil Rights and Civil Liberties, today sent letters to House Permanent Select Committee on Intelligence Chairman Adam Schiff (CA-28), House Foreign Affairs Committee Chairman Eliot Engel (NY-16) and House Oversight and Reform Committee acting Chairperson Carolyn Maloney (NY-12), demanding fair access to the committees' impeachment documents.
"I write to inform you of my intent to exercise my right under House Rule XI, Clause 2(e)(2)(A) to review documents and records in possession of [your committees] so that you may prepare accordingly," wrote Johnson. "Please make available all records, documents, transcripts, and other materials related to or obtained in the course of the ongoing joint investigation between the Permanent Select Committee on Intelligence, Committee on Foreign Affairs, and Committee on Oversight and Reform."
The full letter to each chairman can be viewed below:
Representative Johnson also went to the House floor yesterday to officially call for an end to Democrats' partisan, unprecedented impeachment inquiry.
"Corrupting and weaponizing impeachment to generate a predetermined political outcome is simply not right or fair, and it jeopardizes this entire institution," said Johnson. "If the American people are not able to trust the final results of the impeachment process on a matter this serious, millions of citizens lose faith in the institution and lose faith in our republic. This is a sham, and it needs to stop."
To watch Johnson's full remarks, click here.